Developing and Maintaining Your Forest School Site
10th February 2022
Map Unavailable
Date/Time
Date(s) - 10/02/2022
1:00 pm - 3:15 pm
Location
All Saints Primary School
Categories
Having a good site to run forest school is key to its success, but it can be a challenge turning a corner of a school playing field into somewhere fit for purpose. Come along to the this CPD session to gain some tips and ideas for creating and maintaining a space suitable to run forest schools. It will include simple ideas to transform your space including tree planting schemes, design ideas, ways to manage usage and tips for sourcing low cost equipment and materials.
This after school session will be delivered by forest school practitioners Annie Berrington and Ruth McBain is aimed at school staff (teachers, teaching assistants and support staff) as well as practitioners, community workers and anyone who who works with children and young people who would like more ideas for making best use of their space.
This is part of a series of sessions from Get Out More CIC to help people get started with forest school. The sessions are targeted at Bradford schools in the Forest Pathways programme, but the invitation is extended to Bradford Forest School Network and anyone with an interest in the subject.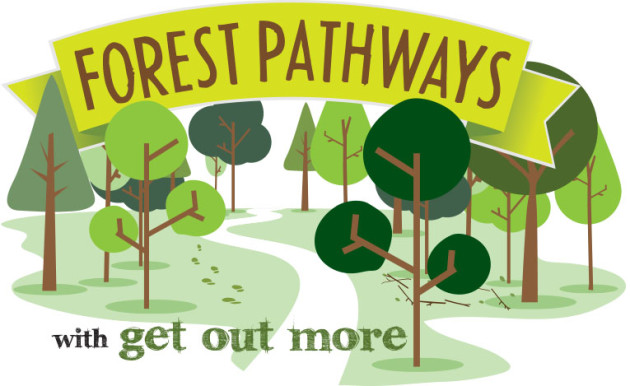 Organiser:
This event has been organised by Get Out More CIC as part of its Forest Pathways programme for schools in Bradford, a government-funded programme to help more children and young people benefit from access to nature. The project is being delivered as part of the Children and Nature Programme supported by the Department for the Environment Food and Rural Affairs and managed by Natural England.
Tickets:
SCHOOLS IN FOREST PATHWAYS PROGRAMME OR BFSN FULL MEMBERS: FREE
ASSOCIATE BFSN MEMBERS & NON-MEMBERS: £5
(Please note that you can become a full member immediately. Just book a member's ticket, fill out the online form on the website & pay your membership fees).

Refunds: Up to 14 days before event
Covid-19: Do not attend if you or any other member of your household have symptoms of Covid-19 (including anyone waiting for a test result), have tested positive for Covid-19 (whether or not they have symptoms) or have been instructed to self-isolate. The latest government guidelines should be followed.
For more information on this course please contact Annie Berrington, 07974 935105
For more information on Bradford Forest School Network check out: http://bradfordforestschools.c…